BOTOX® Cosmetic is the most popular non-surgical cosmetic enhancement available, and the similar injectable treatment Dysport™ offers many of the same aesthetic benefits. These facial rejuvenation treatments can be effective ways of temporarily diminishing wrinkles, fine lines, and crow's feet, giving you a smoother, more refreshed and youthful aesthetic. BOTOX® Cosmetic or Dysport™ injections can be performed right here at our practice in a quick procedure with almost immediate results.
BOTOX® Cosmetic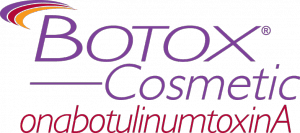 BOTOX® Cosmetic is designed to smooth out fines lines, wrinkles, and creases along the face to give you a more youthful appearance. Facial wrinkles are caused by the contracture of underlying muscles. BOTOX® Cosmetic works to temporarily stop those muscles from contracting, thereby smoothing out the area and diminishing signs of aging. The treatment can be an effective, though more subtle, alternative to surgical cosmetic enhancement procedures.
During treatment with BOTOX® Cosmetic, injections will be made in the areas targeted for treatment with an ultra-fine needle. A topical ointment can be applied before treatment to make the injections as comfortable as possible. The entire procedure typically takes about 15 minutes to complete, and there is usually no downtime required after treatment.
Results from BOTOX® Cosmetic are often apparent within the first few days after treatment, and even greater improvement may be seen over the following few weeks. Patients may experience some mild redness and swelling after the procedure, but this should dissipate quickly. The effects of BOTOX® Cosmetic usually last at least three to four months, and can be maintained with occasional "touch-up" treatments.
Dysport™

Prescription Dysport™ is a new injectable treatment that offers many of the same benefits as BOTOX® Cosmetic. Dysport™ can temporarily improve the look of moderate-to-severe frown lines between the eyebrows, as well as other signs of aging in the face.
Dysport™ is a nonsurgical injectable procedure that serves to temporarily deactivate contraction of facial muscles in the areas targeted for treatment. That contraction is what ultimately causes wrinkles to appear. The result is a smoother, more youthful and refreshed appearance. Injections with Dysport™ are made with a very fine needle, and a topical numbing agent can be applied to the targeted areas before treatment to ensure the procedure is as comfortable as possible. The entire Dysport™ procedure often lasts only about 15 minutes, and can be completed over your lunch hour.
There is typically no downtime associated with Dysport™ procedures, and patients can generally expect to resume normal daily routines immediately after treatment. Any redness, bruising, or swelling present after the procedure should fade in the next few days. Results from Dysport™ should be most apparent within a week following treatment, and often last at least three to four months. The effects of Dysport™ can be maintained with follow-up treatments.

If you would like more information on Dysport™ or BOTOX® Cosmetic, These aesthetic enhancement procedures have proven effective time and time again, and can work wonders for diminishing signs of facial aging and giving you a more youthful appearance.
About Burrilville Rhode Island
Burrillville is a town in Providence County, Rhode Island, United States. The population was 15,955 at the 2010 census.
It was incorporated as an independent municipality on November 17, 1806 when the Rhode Island General Assembly authorized the residents of then North Glocester to elect its own officers. The town was named for 19th century United States senator James Burrill, Jr. who was then the Rhode Island Attorney General.[3]